Businesses use various tools to market and advertise their products or services. Roll up banners are becoming increasingly popular. For various practical reasons, these are effective and affordable marketing vehicles.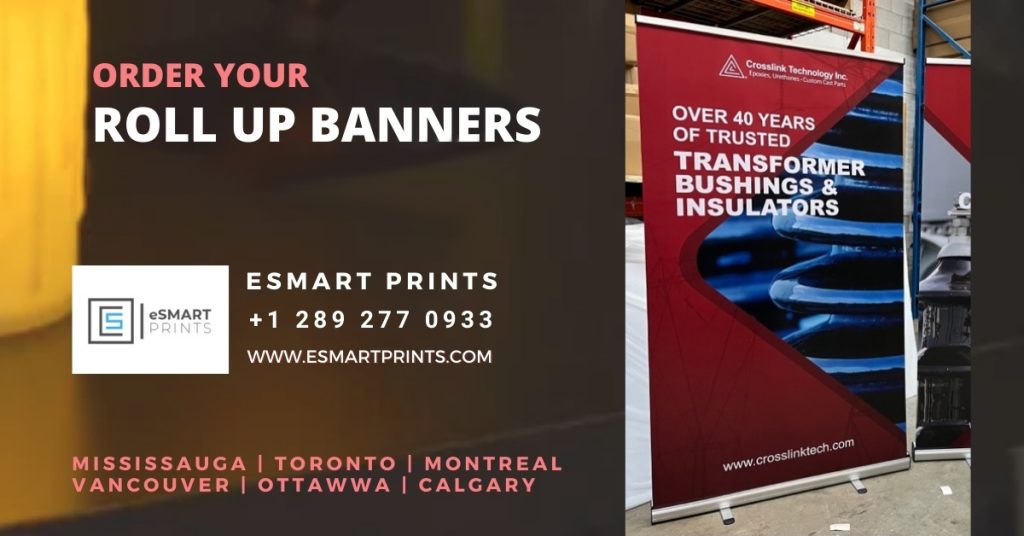 When considering roll up banner printing, there are a few things you should consider
Roll Up Banners are Easy to Use
You can easily assemble a roll up banner at your event by popping up the stand from its base. The banner automatically rolls out, and your display is complete! When your event is over, they are easily disassembled and packed away again – the telescopic pole collapses, and the stand folds up. When they are not in use, they take up little space in your business premises because they are easily stored in their carrying cases.
Roll Up Banners are Sturdy and Durable
Roll up banners are designed to be used repeatedly. They are a sturdy and secure vehicle to display a banner or poster, and, as most have aluminum frames, they are not only strong but also lightweight.
Your business could benefit from different styles of roll up banners, such as Roll up Banners Toronto & Montreal, double-sided banners, and replaceable cassette banners. You should consult a professional roll up banner printing company for more information before making your choice.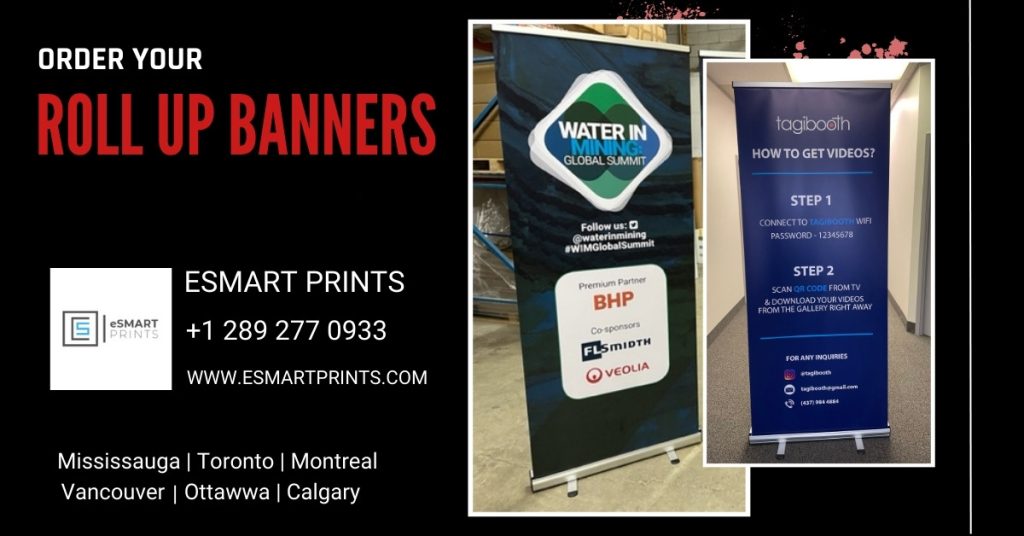 Use in Areas with Limited Space
In places with limited space, roll up banners can be used. They tend to be tall and narrow, so they take up very little floor space, making them perfect for business events. In areas where wall space is limited, these same features make them a great alternative.
Lightweight and Portable
It is easy to transport roll up banners to any venue. As they are compact and lightweight, they are ideal for conferences, conventions, exhibitions, trade shows, or anywhere else you want to promote your business. As well as their portability, these chairs can also demonstrate valuable on-site since workers can quickly move them from one room to another and from one hotel area to another.
A Good Design will Stand out Wherever It's used
Having a well-designed roll up banner will assist in attracting potential customers to your stand/table at an event, and it will stand out wherever you display it. A brochure can give potential customers a quick overview of your business service, or product, in just a few seconds. It is possible to print them in full color on a durable vinyl surface and to display a variety of text, images, logos or graphics in a variety of sizes and colors.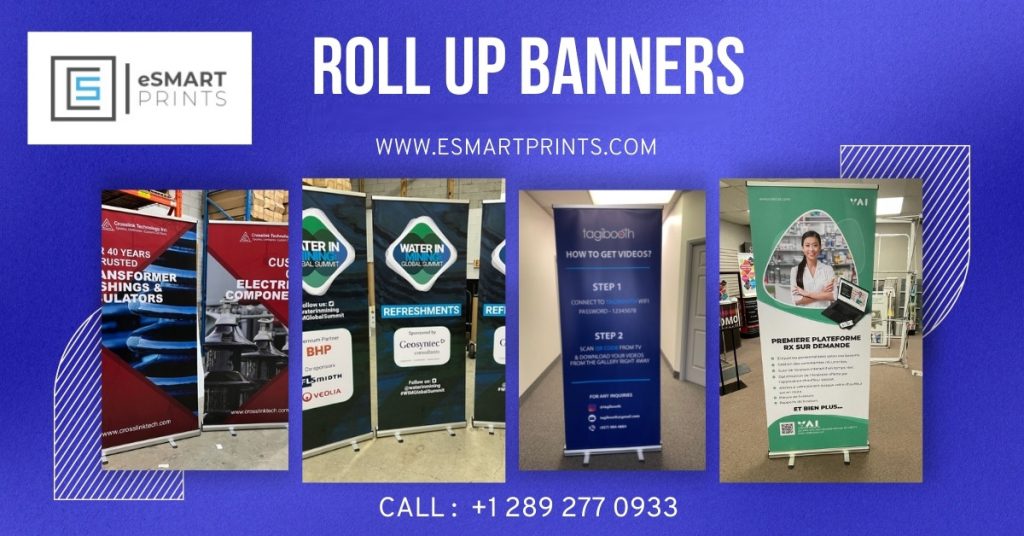 Conclusion :
You can influence the decisions of a broad audience with roll up banner ads. As a result, your business stands out from the competition, boosting sales and revenue.
This article is intended to provide you with information. The best thing you can do while creating your roll up banner design is to take into consideration all of the points in this article. If you hire them, you are sure to be able to create an advertising campaign with roll up banners that produces results.