Are you running a business startup and wants to promote your products with less investments? Then Pull Up banners Toronto and Montreal is one of the companies which can help you get the right banner for your business.
One of the most adaptable and powerful marketing tools for any business are Pull-up banners. These banners have a retractable design that makes it simple to store and move them to various locations. They may be printed with top-notch designs and are lightweight, strong, and can leave a lasting impression on your target audience. We'll talk about the benefits of Pull-up banners for your company in this article. Without further ado, let's dive into it.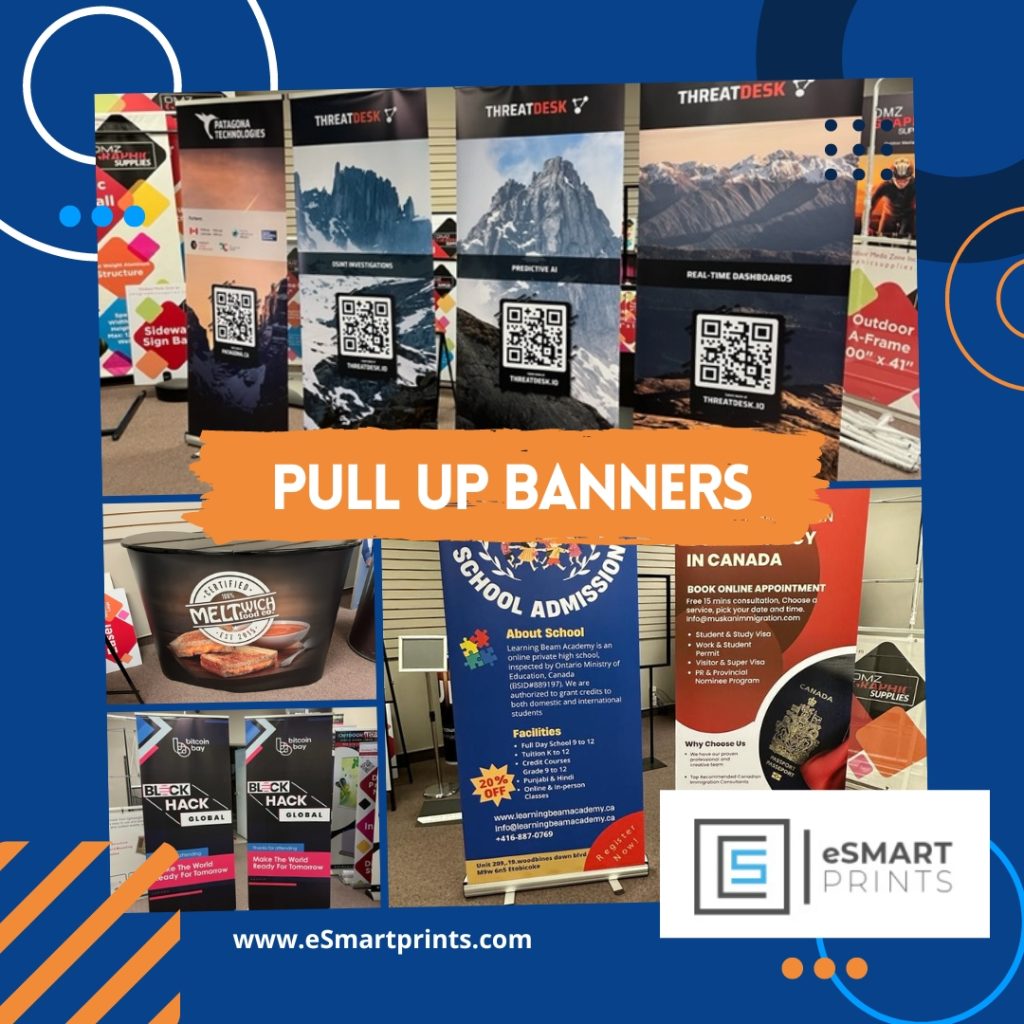 Cost-effective
For companies of any size, Pull up banners offer an affordable advertising option. They give a high return on investment by giving you a cost-efficient way to effectively advertise your brand or product. in comparison to other types of advertising, such print or television ads.
Portable
The portability of Pull up banners is one of its most important benefits. These banners are a great choice for companies who go to trade exhibitions, conferences, or other events because they are lightweight and simple to transport. They are the perfect alternative for enterprises that are on the go because they are simple to assemble and disassemble in just a few minutes.
Versatile
Pull up banners are very adaptable and useful for a variety of marketing initiatives. Pull up banners can be tailored to your exact requirements, whether you want to market a new product, announce a deal, or just raise brand awareness. They can also be used both indoors and outdoors, making them a great option for businesses that want to reach a wider audience.

Eye-catching
Pull up banners are intended to draw attention to themselves. High-quality graphics that can be altered to match your business or messaging are printed on them. They can be produced in a variety of sizes, which makes them a great choice for companies that want to make a huge impression in a constrained place.
Long-lasting
Pull up banners are a great investment for companies looking to maximize their advertising budget because they are strong and long-lasting. They are a fantastic choice for companies that participate in numerous events or trade exhibits throughout the year because they are composed of high-quality materials that can endure deterioration.

Simple to Set Up
Pull up banners are a great choice for companies who want to save time and money on their advertising because they are so simple to set up. They come with a handy carrying box that makes them simple to transport, and they are built in just a few minutes.
Conclusion
Any firm trying to showcase its brand or product should consider using Pull-up banners. They are a perfect alternative for organizations of all sizes because they are affordable, portable, adaptable, attractive, durable, and simple to set up. Consider purchasing a Pull-up banner right now if you're seeking a powerful marketing strategy for your company.