Roll-up banners Toronto and Montreal provide you with roll-up banners that stand out for your Business. People might think it's an old-school way to promote your Business. However, it is the most cost-effective and excellent way to increase your Business's sales. Although it might not be great as digital marketing ads, it is certainly an excellent choice for your Business.
BIG organizations to local shops still rely on roll-up banners for their business promotion. Roll-up banners can increase sales for a business by providing a visually appealing and attention-grabbing display that can be set up quickly and easily. They can be used to promote sales and special offers, highlight new products or services, or simply provide information about the Business.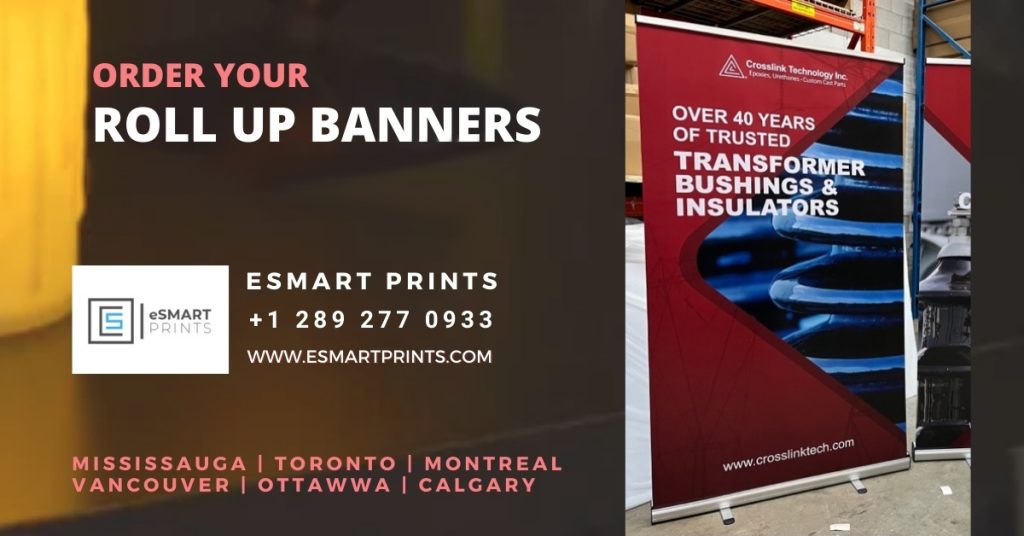 Additionally, roll-up banners can be placed in high-traffic areas such as trade shows, conferences, and retail stores, where many potential customers can see them. The key is to make sure the banner is designed with a clear and concise message that is easy to read and that the banner is placed in an area where it is highly visible.
Roll Up Banners are Catchy
Roll-up banners can be customized in many designs. With this, you can make several designs and customize your banner from Roll Up banners in Toronto and Montreal. Make sure to customize it according to your Business.
You can tell the designer to write up catchy lines on your roll-up banner with several colors combination.
Easily Portable to Any Location
Roll-up banners are lightweight tools, which means you can port them to any location you like. They are made up of materials that do not provide any weight to the tool.
The banner can be easily rolled up and stored in the stand when not in use, making it easy to carry to different locations. Additionally, many roll-up banners come with carrying cases, making them even more convenient to transport.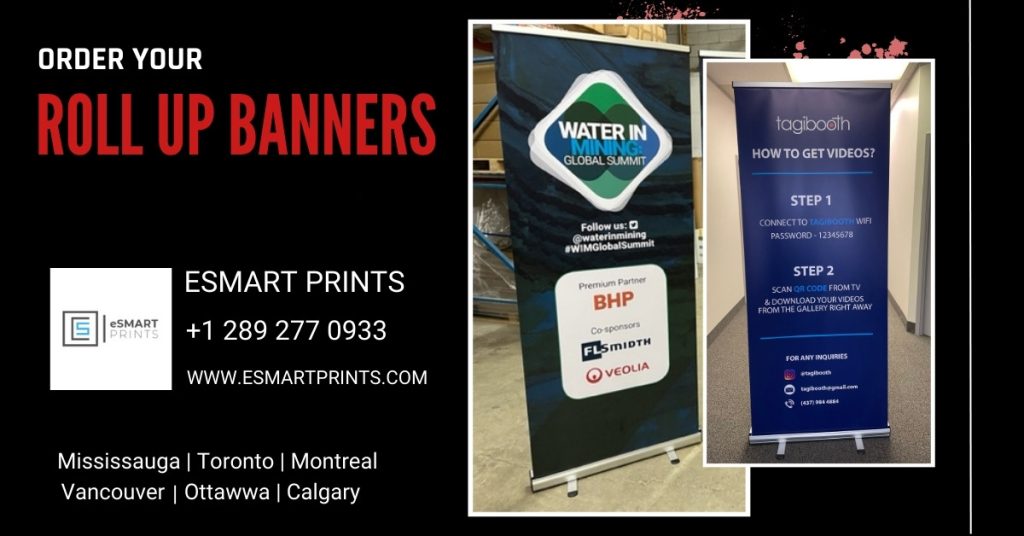 Available in Peanuts
By peanuts, we mean they are cost-effective and affordable. That's why it is most suitable for short businesses. They are relatively inexpensive to produce and can be used multiple times. Although, it's not ideal to use the same design repeatedly for your products. As roll-up banners are less expensive, you can order different types of roll-up banners from Roll Up banners Toronto and Montreal.

Easy to Set Up
Roll-up banners can be set up and taken down quickly, which makes them perfect for events where time is of the essence. You can take them to different events and promote your Business on a high note. It will result in an increase in sales for your Business. Roll-up banners are made of durable materials and can withstand repeated use, making them a great investment for any business.
Verdict
In a nutshell, Roll Up banners in Toronto and Montreal provide you with quality roll-up banners that will stand out for your Business and increase its value of it.