A roll up banner is an old-school, effective way to advertise your business. The roll up banner is an affordable advertising tool which small startups and organizations use. Majority of ship-shaped companies are also employing these on several occasions.
Moreover, roll up banners are an easy-to-use tool that is portable and not heavy. It is transportable anywhere, and you can mold up and take them anywhere by bus, car, or any transport available.
They are a great helping hand if you can't afford expensive digital marketing ads. However, there are some better ways to make your roll up banner stand out in the market.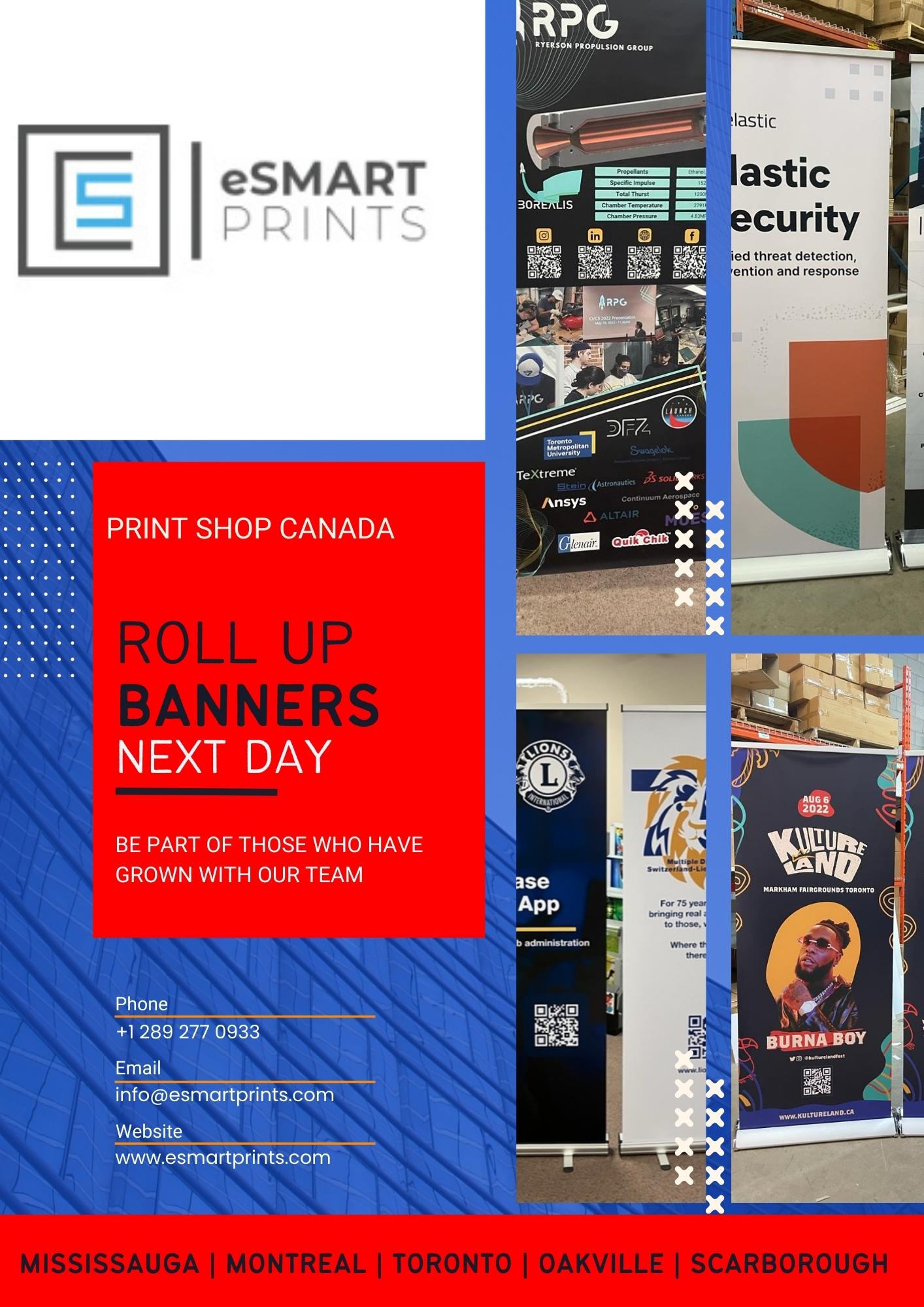 This article will guide you on top tips to create an attention-grabbing roll up banner design.
Write a Great Message
Grabbing people's attention if you are promoting your business in the market is essential. Without a decent message about your company or product, it won't allow people to understand your product and your startup.
Make sure you keep it concise and understandable to the audience. The words should speak directly to the audience.
The Logo

You should keep the logo on the top of the roll up banner so that the audience can recognize your business efficiently. Also, use a high-resolution image, if there is any, in your logo. It will promote your business.
Color of the Roll up Banner
The colors matter the most. It won't look good if you use the same color for the logo and the background. You can use a white background, where every other color can be fit.
Conciseness

If your roll up banner is bulked up with too many words, it does not make a good impression on your business. As said above, make it concise, good to read, and have great clarity. It will help people understand your banner clearly.
Images are Important

Well, images play a prominent role here. Without pictures, your banner would look mind-numbing. So, choose a decent-looking image for your banner which defines your brand and product. Also, use high-quality images for your banner. Furthermore, use those images which are saved as CMYK or RGB.
The Size
The size of the banner depends on the advertising. We prefer using smaller size roll up banners if you are doing to promote your one single product. Although you can also choose the large size, make sure it doesn't look ungainly with the design.
Conclusion
In a nutshell, roll up banners are an excellent marketing tool for businesses. It would help if you took notes before designing or sending one for printing. The above article discusses some vital tips for creating an eye-catching roll up banner for your business.
So, make sure you keep these things in mind before designing one. Also, the aesthetic design of roll up banners is getting fame nowadays. You can check the internet and get an idea of what kind of designs businesses use nowadays.